Providing bespoke and package solutions tailored to meet ever changing business challenges
OUR PRODUCTS
SynTech offers an array of products to the market since its inception. These solutions evolve over time and are now primarily web based.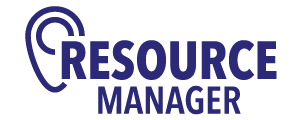 Resource Manager allows you to control all your facilities in a friendly interactive web page on your intranet.
From the basis of this powerful Room Booking Software we have developed a product that can incorporate with your existing scheduling databases to marry a single point solution to you facilities management needs.
Initially designed for covering educational facilities where timetables need to be imported the system is flexile enough to manage Sporting and Fleet facilities.
Features:
Multiple location multi user technology

Multiple tiers within each location
Specialist booking screens assigned to each Resource
Security over each resource and who can apply bookings
Integrates with existing systems such as school timetables
Flexible and easy to use
Book multiple resources in a single click
Book forward dates in a single click.
The system allows for the following:
Select and click interface

Featured facilities – only nominated individuals can book – others can request
Multiple Views of Resources across your own categories and locations
Pick Major Resource usage including Preparation and Cleanup times
Pick accessory usage and bookings
Booking and Confirmation options
Time Zones built into locations
Repetitive "linked bookings"
Capacity to book multiple facilities with one click
Colour coded booking items
Arrange / Invoice facilities.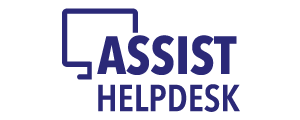 Assist is the only Help Desk specifically designed for the special requirements that are required by schools.
The unique nature of schools that have a laptop program require facilities that corporate help desk products cannot deliver on.
Features:
Specifically designed for the schools marketplace

Parents / Teachers / Students form an on-line community
Assets are tracked with the child
Borrowed equipment tracking
Warranty and Service history
Consumables tracked
Interactive with User community.
The system is web based and is not restricted to user licenses. Fundamentals of the Assist Help Desk system includes:
User issues are logged and their status is tracked through to resolution

Asset management built in

Allocation of tasks can be manual or automatic

Multiple views of a single issue

Automatic escalation of issues

Standard Response Libraries

Knowledge Base.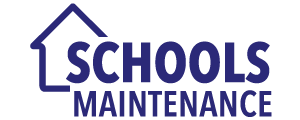 This system is specifically designed to track and monitor assets throughout the school.
This system provides schools a mechanism in which they can record:
Easy system interface to allow the maintenance staff to effectively operate.
All location details (down to the minute detail if required),their current conditions and reference information
The Current Plant and equipment with forward replacement costings as well as signage and safety data
All active requests pertaining to things such as maintenance, cleaning, gardening, etc.
Email users on the progress of their requests and let them view their and all other requests via the web.
Automatic generation of cyclic activities that must me complied to for schools to operate.
Direct access to your schools database to add external suppliers and contractors
Maintenance of external contractors to ensure that compliance information is stored and recorded
The capacity to generate JSA's for any activity to comply with OH & S safety requirements.
Regarded by our clients as one of the simplest solutions on the market.
Contact us to discover the capabilities of our products